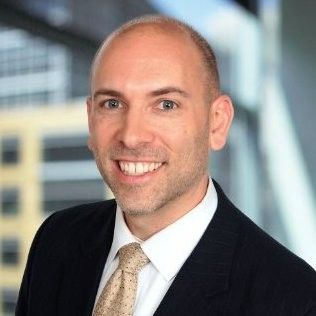 David Edmisten, CFP®
Committed to Your Success
I help corporate professionals in their mid 50's - early 60's enter retirement with confidence. I educate my clients and provide expert advice on retirement income, saving on taxes, investments and benefits planning.
I am a CERTIFIED FINANCIAL PLANNER™ with 16 years of experience helping clients to retire and enjoy the next phase of their life confidently.
I am a regular contributor to major financial media, and my expertise has been featured in Forbes, CNN, Kiplinger, US News and World Reports, Fortune, Yahoo Finance, MSN and others.
I've successfully helped corporate professionals from several industries, and I was selected as an exclusive partner with a local energy pipeline company to help their executive team with retirement planning.
We are a financial advisor in Prescott, AZ and meet with our clients virtually. This allows us to meet with clients wherever they are and at a time that works best with your schedule. We are also available in person by request for clients in our area.
I am a Christian, very happily married to my amazing wife Kristy and father of 8 wonderful children. We enjoy traveling, the beach, hiking, sports, games, and serving others. I also love music, playing guitar and sharing laughter with family and friends.
I am a member of the National Association of Personal Financial Advisors, Fee-Only Network, and the XY Planning Network.
Career Experience:
Financial Consultant, Charles Schwab 2015-2022
Financial Solutions Advisor, Bank of America/Merrill Lynch 2011-2015
Relationship Manager, ETrade 2010-2011
Financial Advisor, Wells Fargo Advisors 2006-2010
I look forward to speaking with you and learning about your ideal retirement and how we can help you achieve it!

Welcome to Next Phase Financial Planning